Fight The Holidays Challenge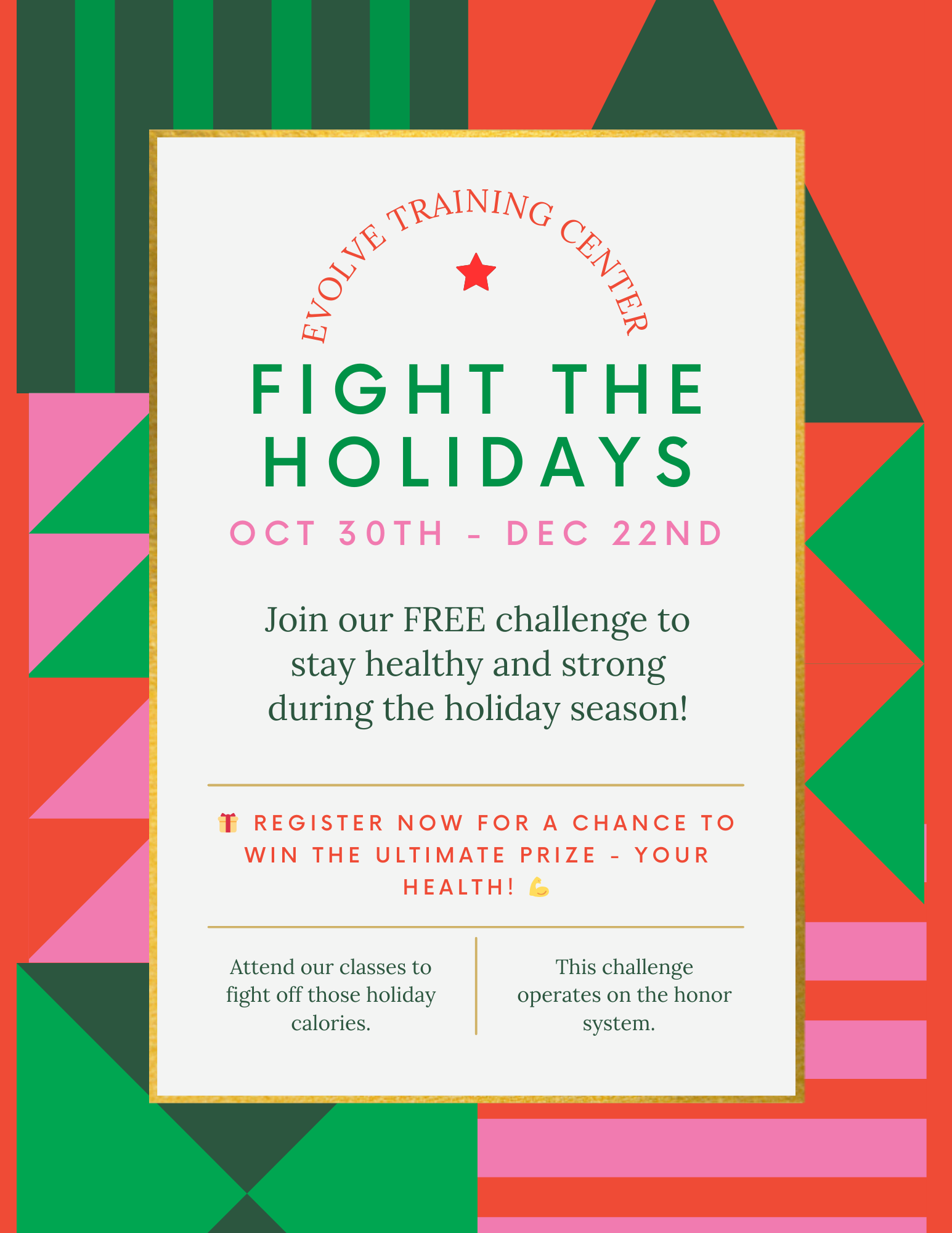 Join our FREE Fight The Holidays challenge to stay healthy and strong during the holiday season! Fight off those holiday calories as we indulge in delicious feasts and treats. Mark your calendars, register now, and make this season the healthiest one yet! It's all about fun, fitness, and fighting off holiday temptations. Remember, this challenge operates on the honor system. Let's make it a true testament to dedication and integrity! 
Register at the front desk! Challenge is for Adults 18+ only.